About us
Pagès Editors, Serving Culture Since 1990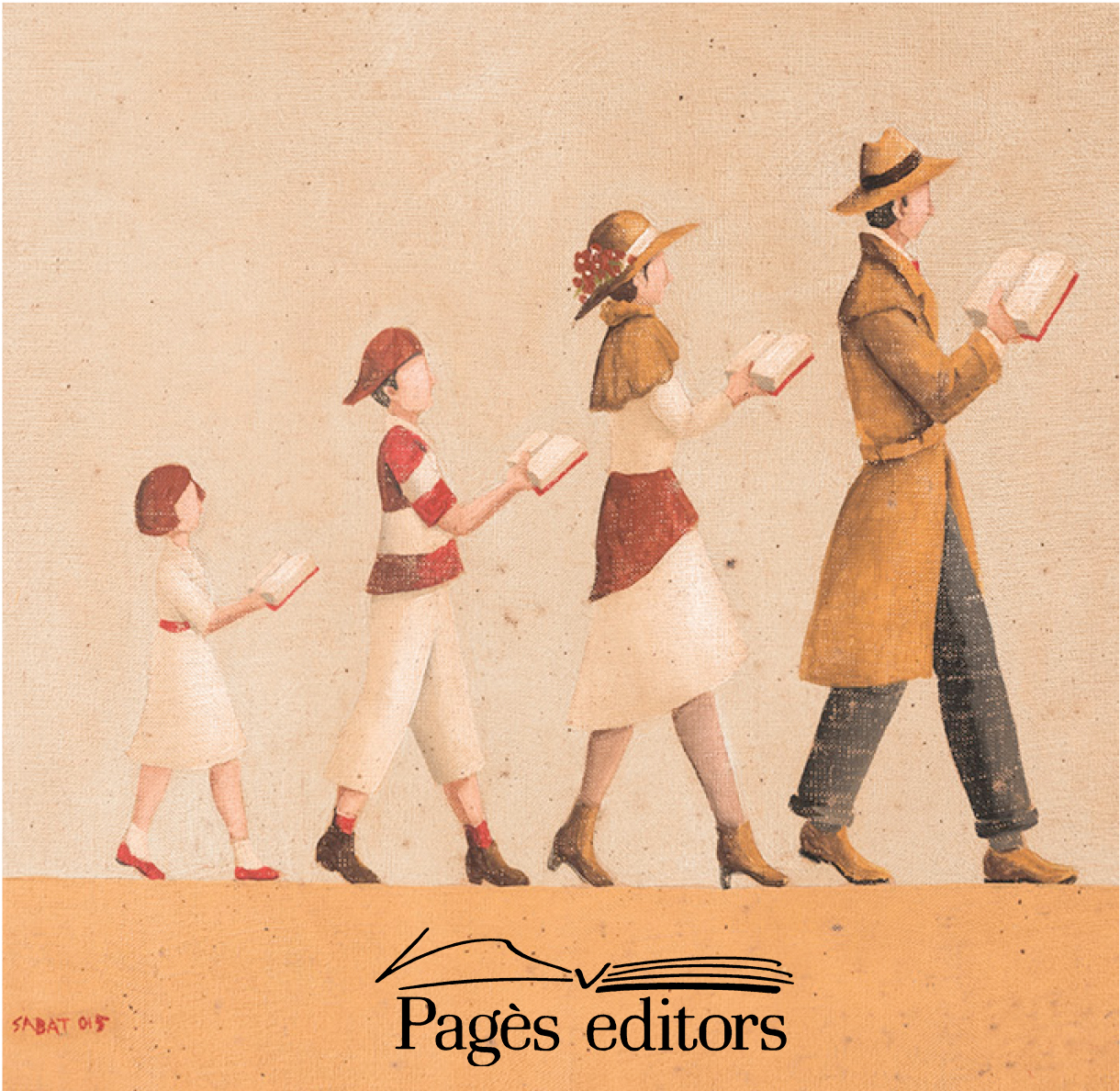 Pagès Editors was created by Lluís Pagès Marigot in 1990 in the city of Lleida. It was established with the aim of publishing books in Catalan. Since then, more than 2,700 titles have been published, which constitute an important fund of editorial catalogue. Collections and editorial lines are diverse and have evolved over the years.
The will of its founder, Lluís Pagès (awarded a Creu de Sant Jordi in 2014), has always been the same: to do a serious and rigorous work and a clear commitment to quality, both in terms of content and forms. Thus, the collections of Pagès Editors are directed by professionals from each field of study (historians, philosophers, philologists, technicians, etc.).
Pagès Editors participates in several international publishing competitions, such as the Frankfurt Book Fair, the Liber International Book Fair (Barcelona-Madrid), the FIL Fair (Guadalajara International Book Fair) and the Setmana del Llibre en Català, among others.



Cultural Commitment


In 1996, Pagès Editors creates Editorial Milenio, a publishing company in Spanish that soon grabs a strong momentum and allows the company to enter the Spanish and Latin American market. In 2010, Eulàlia Pagès, daughter of Lluís Pagès, joins the company, which represents a generational renovation in the direction of the house. It is also the moment to open Nus de Llibres, a platform of distribution of titles throughout the territories of Catalan-speaking territories, Aragon, La Rioja and Madrid. In 2014, Pagès Editors makes two more milestones. It opens a headquarters in Barcelona and creates the Nandibú collection for children and youths. The first title, Bestiolari de Joana Raspall, quickly becomes a sales success.
Our Goals
Being at the service of society, people, companies
and institutions to create customised projects.

Setting Catalan culture accessible to everybody.
Editing on creativity, innovation
and internationalisation.

Promoting reading as an essential pillar
in the formation of people.
Providing editorial, linguistic
and literary advice.

Continue growing and investing
in quality culture.
Our team











Director: Eulàlia Pagès

eulalia@pageseditors.cat



Editor: Joana Soto joanasoto@pageseditors.cat

Children and Youth Publisher: Alba Besora

alba@pageseditors.cat





Commercial Director:

Glòria Flix llibres@pageseditors.cat

Press: Dàmaris Torrado comunicacio@pageseditors.cat

Events: Núria Jordana nuria@pageseditors.cat












More information and queries:

editorial@pageseditors.cat
Tel. 973 23 66 11